Our Team, Your Best Interests
Members of the SageVest team are passionate about helping people successfully manage their financial lives by building solid relationships with our clients. We count on each team member to consistently deliver high quality service and demonstrate the value of our principles and philosophy.
Jennifer E. Myers, CFP®, President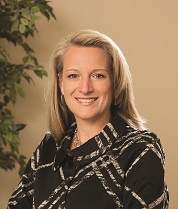 With two decades of experience in the financial industry, Jennifer E. Myers CFP®, works with clients to help them fulfill their life and family goals, while translating complex financial matters into understandable, manageable and successful strategies.  She serves as Chair of the firm's Investment Committee and maintains close working relationships with clients to ensure that investment portfolios and broader financial objectives remain closely aligned.
Jennifer has repeatedly been named as a Top Fee-Only Advisor by The Washingtonian and Northern Virginia Magazine, and as a Five Star Wealth Manager by Five Star Professionals. She has also been quoted in The Washington Post, The Journal of Financial Planning, US News and World Report, and on CNN Money, Nasdaq and NPR's 'Marketplace'. She has written articles for the Washington, D.C. Estate Planning Council and has spoken on a variety of financial planning topics ranging from broad planning initiatives to more discrete topics such as wealth transfer planning, financial values, children and money, and women's financial planning considerations.
Her professional affiliations include membership in the Financial Planning Association, the Washington Women's Leader Initiative, and the Washington, DC Estate Planning Council, of which she previously served as an officer and director, among other positions within the Council. In the community, she is a member of the Women's Business Giving Circle at the Community Foundation for Northern Virginia, and previously tutored inner-city children at Project Northstar.
Prior to establishing SageVest, Jennifer served as partner and vice president of Freed Myers, a wealth management firm in Chevy Chase, Maryland. Jennifer received her Bachelors in Business Administration (BBA) and Masters in Business Administration (MBA) from The George Washington University. She also received the CERTIFIED FINANCIAL PLANNER™ (CFP®) professional designation from the CFP® Board of Standards.
Michael Fuhr, CFP®, Chief Operating Officer and Financial Advisor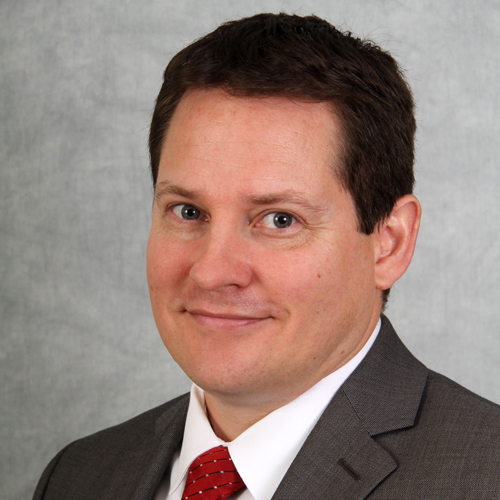 As a lead financial advisor, Michael Fuhr, CFP®, works closely with clients to develop coordinated investment and planning strategies that support their personal and financial success. Michael listens and evaluates the complex and interrelated investment and financial planning variables that are unique to each client, then formulates client strategies that incorporate real solutions within a true wealth management approach.
Michael co-chairs the Investment Committee, helping to identify investment and portfolio management initiatives. Additionally, he acts as the company's Chief Operating Officer, integrating research, planning and client-servicing efforts in support of our company's and clients' objectives.
Michael is active in the professional community. He is a member of the Financial Planning Association (FPA) and the McLean Estate Planning Council. He has been quoted by Forbes, US News and World Report and CNBC.
Prior to joining SageVest, Michael held advisory positions with Best Wise Associates and Goodstein Financial, both California-based financial firms. He also worked in the motion picture industry before entering financial services. Michael graduated from the Pennsylvania State University with a Bachelor of Arts (BA) in Communications, and later received the CERTIFIED FINANCIAL PLANNER™ (CFP®) professional designation from the CFP® Board of Standards.
Ryan Phillips, CFP®, Financial Advisor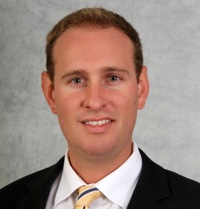 Ryan Phillips, CFP®, is actively involved in client relationships, with regard to investment, planning and client servicing needs. As a CERTIFIED FINANCIAL PLANNER™, Ryan works with clients to formulate successful wealth strategies that incorporate the totality of their financial and life objectives.
In support of SageVest's commitment to connecting families with their wealth, Ryan is an advocate of financial learning. He regularly contributes to financial publications and conducts educational money management workshops for clients' family members.
Ryan is an integral member of our investment team. He coordinates Investment Committee efforts by researching investment opportunities, monitoring existing strategies, and conducting ongoing client portfolio reviews in accordance with committee guidelines. He also manages portfolio reporting functions.
Ryan is an active member of the Financial Planning Association.
Prior to joining SageVest, Ryan served as an Investment Advisory Associate at Fairman Group Family Office, located in Pennsylvania. He graduated from Virginia Polytechnic Institute and State University with a Bachelor of Science (BS) in Finance and later received the CERTIFIED FINANCIAL PLANNER™ (CFP®) professional designation from the CFP® Board of Standards.
Amanda Dunn, Client Services Director
Amanda Dunn directs all client servicing functions. She helps to coordinate and fulfill client requests, delivering results with a friendly and individualized approach that reflects the company's commitment to personalized service.
Amanda manages all account servicing matters, helping clients to easily open and update accounts, process transactions, and address account-related needs. She also works with clients to implement planning recommendations, acting as a liaison with allied professionals and outside institutions, to ensure that actions are correctly implemented.
Beyond individual client needs, Amanda supports broad educational initiatives. She's involved in planning and hosting events, and prepares and publishes SageVest's blog and a wide range of other informational materials.
Prior to joining SageVest, Amanda served as the Operations Manager for a national non-profit organization serving the needs of America's wounded warriors. Altogether, Amanda has more than fifteen years of administrative management experience in the corporate, federal and nonprofit sectors worldwide.
While traveling the world and raising three daughters, Amanda graduated from the Open University in the UK with a BA (Honors) in English Literature, First Class.