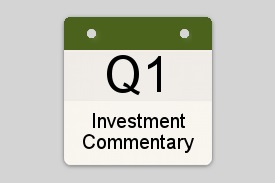 We recently released our quarterly commentary for year-end 2016. Highlights are as follows:
– The first quarter set new market highs in the Dow Jones Industrial Average and S&P 500 indices.
– While the markets remain strong, warning signs could be emerging, including political discord, rising rates and high valuation levels.
– Investors are encouraged to be mindful of risk exposure in pursuit of their desires to both grow and preserve. Read More